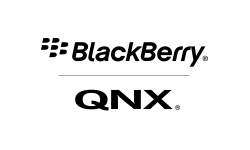 Through sophisticated software solutions BlackBerry® QNX helps ensure the proper operation of embedded systems that require mission-critical and life-critical operations. Since 1980, BlackBerry QNX has established itself as a trusted partner for companies building vehicles, medical devices, heavy machinery, power and energy, robotics, and industrial automation systems that are required to be safety-certified, extremely reliable, and highly secure.
BlackBerry QNX offers a broad range of safety-certified and secure software products, complemented by world-class engineering services, to help embedded developers increase reliability, shorten time-to-market and reduce development cost.
BlackBerry QNX is headquartered in Ottawa, Canada, with its products distributed in over 100 countries worldwide.