MicroEJ Brings the "Smart" into Smart Things at CES 2020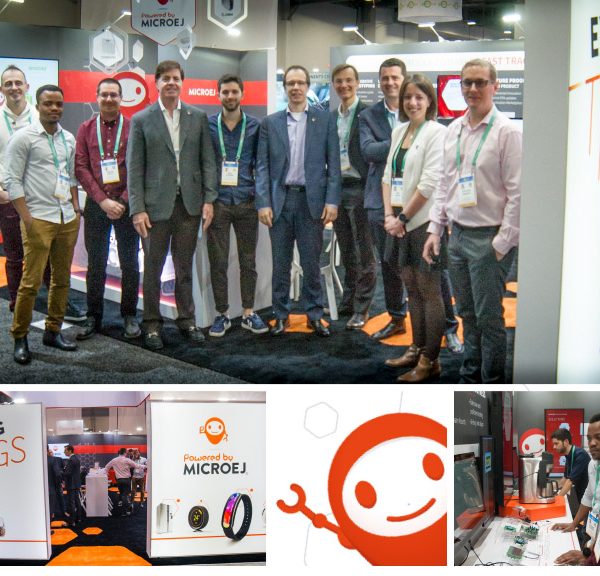 While MicroEJ was attending CES for the fifth consecutive year, the 2020 edition generated unmatched excitement with the announcement of prestigious partnerships and new releases of "Powered-by MicroEJ" IoT products.
2019 has been a pivotal year for MicroEJ. With the decisive refocusing of Android Things on smart speakers and smart displays, MicroEJ's unique on-device platform became the de-facto standard for all electronic manufacturers seeking optimal performance on low-cost hardware, fast product development and easy scalability. Therefore, CES 2020 was the ideal time to reveal to the world the latest position of MicroEJ for the evolving IoT industry.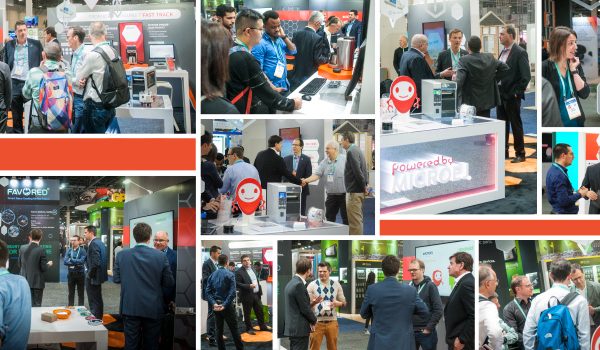 "What MicroEJ did is nothing less than extraordinary," said Jeb Su, Principal Analyst at Atherton Research. "They've totally re-engineered the standard virtualization technology used by Android, and scaled it down by several order of magnitude to work on small IoT devices, thus opening this everyday device world to the tens of millions of developers that are currently developing apps for Android devices like smartphones, TVs, or smart speakers which explains its runaway success in the marketplace today."
"Powered-by MicroEJ": a Mark of Excellence
Products "Powered-by MicroEJ" are secure, more powerful, less energy consuming, and evolve over time to keep up with customers' expectations. For products that have displays: the user interface is elegant, fast, and provides an enjoyable user experience.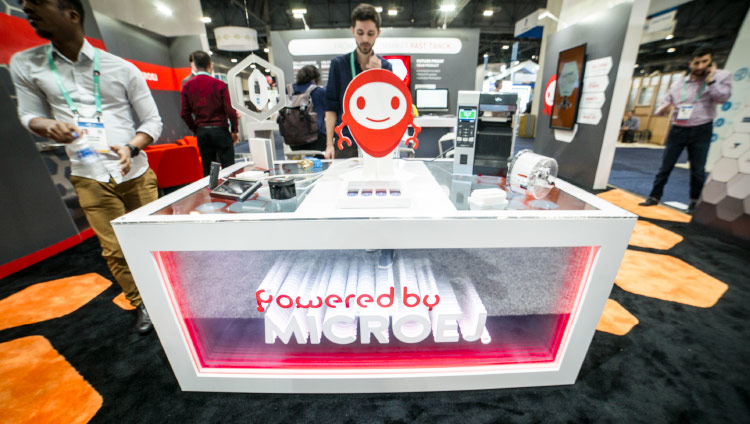 In the past few years, MicroEJ has been silently conquering markets such as wearables, home appliances, smart home, industry 4.0, smart printers, e-meters, aerospace, automobile, etc. With an impressive 37 million devices "Powered-by MicroEJ" on the market today, MicroEJ is invading the embedded world!
Among the 20 demos displayed in MicroEJ's booth this year, visitors enjoyed examples of market-winning IoT products such as: Zebra Technologies smart printer, Landys+Gyr SmartMeter, Iridium Edge Pro satellite IoT communications device, Bong x2 smartwatch, Silicon Labs WF200 Wifi Transceiver, Sony Spresense  IoT demo, as well as NXP's i.MX-RT for Appliance and Wearable Solutions.
Strategic Partnerships for Fast Product Development
MicroEJ recently revealed several key partnerships with leading silicon vendors in order to provide an all-in-one solution including GUI, connectivity and application store to ease up product prototyping.
Read MicroEJ's latest partnerships press releases: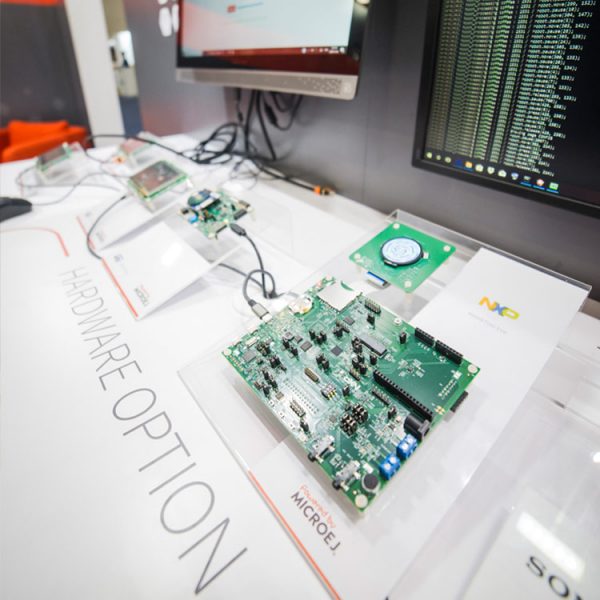 Revolutionary IoT Application Store Unveiled
The excitement was not in short supply for MicroEJ's new white-branded application store for IoT devices, called MICROEJ Forge. In fact, we can call it a multitude of application stores: each customer can create their own store of IoT applications adapted to their needs and federate a community of developers who will find new uses. Since MicroEJ uses the same programming language as Android, millions of developers can immediately code for MicroEJ and create applications within days.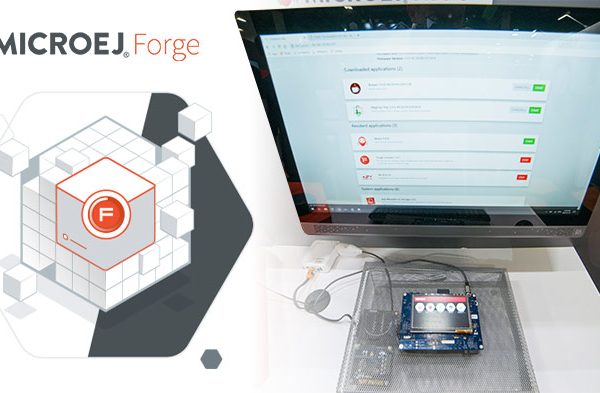 Dr. Fred Rivard, CEO at MicroEJ at MicroEJ, said: "Demand has long been growing among our customers to address new IoT ecosystems in order to unlock new revenue streams for their electronic devices, open new distribution channels and access niche markets for a fraction of the cost. With MICROEJ Forge, manufacturers & OEMs can benefit from an ecosystem of over 15 million developers knowledgeable in MicroEJ technology today to create new apps for their devices."
Read MICROEJ Forge press release
Making Developers Lives Easier with Open Source Tools and Libraries
Based on years of experience and research, MicroEJ's success has been driven by a simple idea: relieve embedded developers from the burden of embedded systems complexity by providing a simple, light, and secure virtual execution environment that includes all the necessary tools and libraries for fast prototyping on virtual devices.
Because of the way MicroEJ's on-device platform is built, developers with Java or C++ skills can create their own software by using off-the-shelf development boards as mockups for prototyping, create amazing user interfaces, seamless IoT connectivity, develop and download apps, and enjoy automated testing tools.
MICROEJ Studio v5 (part of MICROEJ SDK suite) new release introduces a powerful ecosystem of supported development boards, intuitive software programming tools, and extensive resources to start building secure and low power embedded products. Did we mention that MicroEJ Studio is completely free? Download it now and start your new project in no time!
Read MicroEJ Studio v5 press release
MicroEJ Impressive Press Coverage at CES 2020
MicroEJ was on the radar of numerous influential medias at CES 2020, and benefited from positive articles worldwide (TechCrunch, Android Headlines, Journal du Net, El Tiempo and Sing Tao Daily just to name a few).
We all know that the IoT world is shifting, from the Internet of Things, to the Internet of Everything, and MicroEJ stands to be one of the biggest winners of that transformation!
Have a look at our press coverage
Want to know more about MicroEJ powerful technology for low-cost, low-power smart devices? Give us a shout by filling out our contact form.