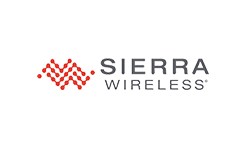 Sierra Wireless is a Canadian multinational wireless communications equipment designer and manufacturer headquartered in Richmond, British Columbia, Canada. It also maintains offices and operations in California, Georgia, Brazil, Germany, Sweden, Korea, Japan, China, Taiwan, France, Guangdong and Hong Kong.
Sierra Wireless sells mobile computing and machine-to-machine (M2M) communications products that work over cellular networks. Sierra Wireless sells 2G, 3G and 4G mobile broadband wireless modems, routers and gateways as well as software, tools, and services.
Sierra Wireless products and technologies are used in a variety of markets and industries, including automotive and transportation, energy, field service, healthcare, industrial and infrastructure, mobile computing and consumers, networking, sales and payment, and security. It also maintains a network of experts in mobile broadband and M2M integration to support customers worldwide.
The company's products are sold directly to OEMs, as well as indirectly through distributors and resellers.