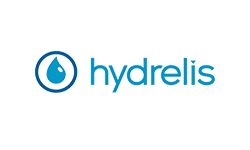 Hydrelis has been a pioneer in water consumption management since 2011. The company responds to growing challenges related to quality, safety and environmental protection.
Hydrelis collaborated with MicroEJ for the development of its leading Switch Flow wired/connected water breaker, in order to benefit from a fast path from development to production, reduced R&D costs, and secured connectivity.
Switch Flow connected water breakers are widely used in the industrial markets to monitor water consumption and cut the inflow of water in case of leakage or pipe bursts. Visit Hydrelis' website to find out more!