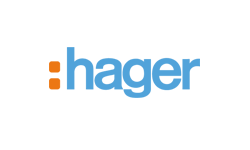 Founded in 1955, Hager group, based in Germany, is a leading provider of solutions and services for electrical installations across residential, commercial and industrial buildings. Hager's range of solutions and services extends across energy distribution, smart home, security systems and building automation.
Prior to working with MicroEJ, Hager had little experience in developing user-interfaces with graphical displays. Their first prototyping attempt of the alarm keyboard GUI was designed in HTML in order to share the UI/UX specifications with the Marketing team on a PC. Unfortunately, this solution was inefficient as HTML development took too long, and not flexible for fast iterations. As a result, this solution would not be used for product development.
MicroEJ was therefore chosen to cut down their development time by a factor of three, while building intuitive and appealing GUIs that matches Hager's electronic cost structure.
Read our success story to find out more!