MicroEJ awarded for STM32-Java platform
MicroEJ received an award from STMicroelectronics at the Innovation Night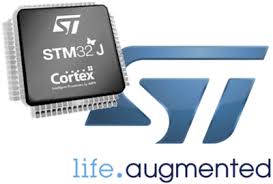 At the Innovation Night in Paris on the 3rd of June, MicroEJ received an award from Carlo Bozotti, President and CEO of STMicroelectronics, to celebrate the successful launch of SMT32Java. STM32Java is based on MicroEJ's embedded applications solutions and provides customers with an advanced technology to design embedded software. It increases the added-value of STM32 microcontrollers.
The STM32Java family of products includes embedded Java platforms, dedicated extensions to design Graphical User Interfaces, and STM32 processors, ready to execute software programs using the Java technology. Java platforms enable virtualization: Embedded software applications can be written once and executed on any hardware platform without software change. This drastically changes the embedded design approach because it decouples hardware from software design cycles and lets the latest semiconductors innovations reachable without any additional development costs. For example, once an embedded software application design for STM32 microcontroller is ready, it can be deployed on smartphones or tablets within a few days.
STM32Java solutions answer the recurring issues encountered by Marketers and R&D teams during the specification phase of products such as medical devices, home appliances or smart energy managers. Marketers are provided with a unique technology that enables to easily broaden products portfolio, reduce specification phases, and boost early-stage sales through simulation and prototyping features, as well as product customization after deployment in the field. For their part, R&D engineers can more easily manage their development schedule, and design cost-effective and user-friendly graphical interfaces (GUI) with low-cost microcontrollers instead of expensive PC-like systems.