IS2T released MicroEJ 3.0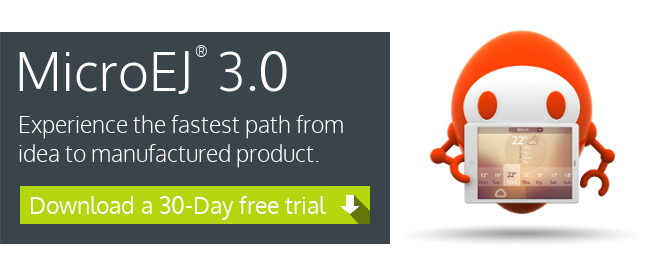 MicroEJ 3.0: Ready-to-use embedded platform for intelligent objects
IS2T is excited to be announcing the release of MicroEJ 3.0 application platform for resource-constrained microprocessors.
MicroEJ 3.0 moves embedded development forward and engages into the increasing IoT market, by bringing to embedded system's developers a standard solution to manage multiple applications.
MicroEJ 3.0 is enriched with additional features:
Easy C/Java integration,
Rich user interface design,
Support for additional silicon vendors,
Support for additional C/C++ tool vendors.
New MCU vendors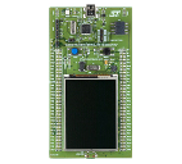 STM32F429I-Discovery
Get started quickly with MicroEJ and the STM32F429I-Discovery board from ST. MicroEJ tailored solution for the board includes everything required to run a Java application in minutes.
Download MicroEJ for STM32F429I-Discovery free trial version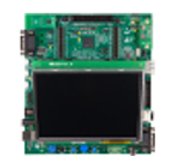 STM32429I/439-EVAL
The ARM Cortex-M4 core-based boards, coupled with MicroEJ, include everything required for beginners and experienced users to design, develop, and deploy Java applications quickly with ready-to-run demos.
Download MicroEJ for STM32429I/439-EVAL free trial version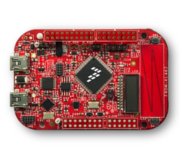 Freescale KL46Z
MicroEJ supports the ARM Cortex-M0+, the most energy efficient core from ARM. It is the first software platform to target Freescale Kinetis L Series with a virtual platform core as small as 28 Kbytes of Flash.
Download MicroEJ for Freescale KL46Z free trial version
IAR C/C++ compiler
MicroEJ now supports the world-leading IAR Embedded Workbench C/C++ compiler for MicroEJ apps based on 8-, 16-, and 32-bit MCUs. Developers can now build their Java platforms reusing their C/C++ code base including drivers and middleware developed with IAR Embedded Workbench and keep the benefit of execution speed optimizations.
Learn how to mix Java and C codes seamlessly with MicroEJ
More on www.iar.com and IAR-Embedded-Workbench
MicroEJ Platform Designer
MicroEJ Platform Designer extends the MicroEJ workbench with assistance in building Java platforms. Developers can indeed select different features to create their own Java platforms. Customization includes Java libraries, tools, and a full BSP/RTOS implementation.
Get a 30-day free trial version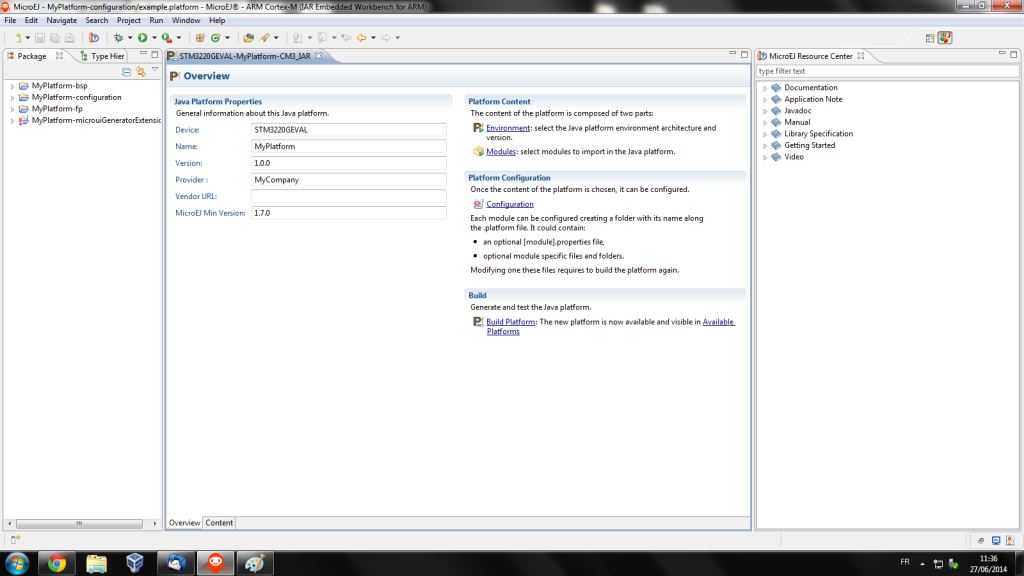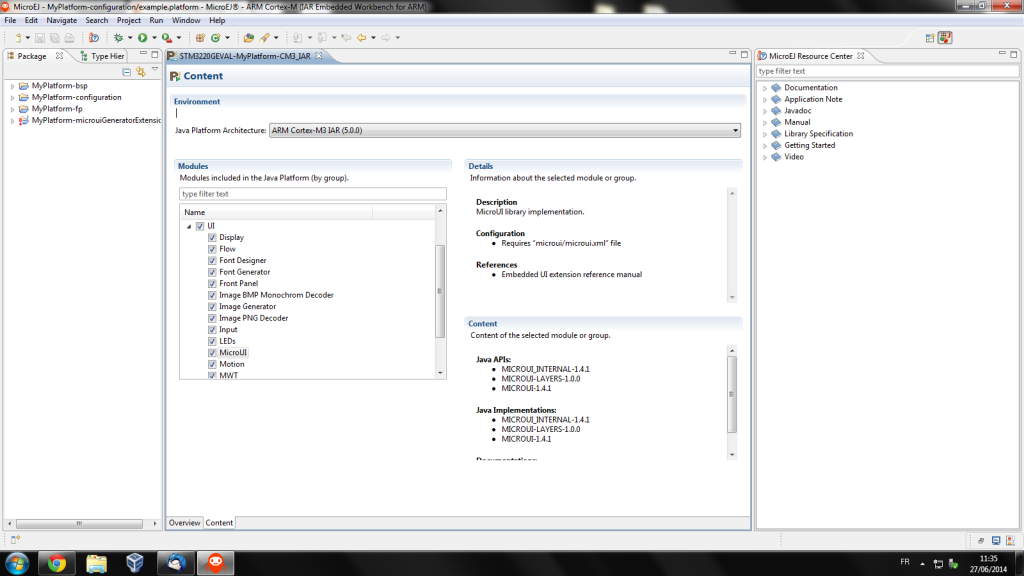 New Java libraries
UI-Motion is included in MicroEJ SDK V3.0 and give you timestamps to define execution speed between two values that represent a specific motion (linear, ease, bounce, elastic).
UI-Flow gives you evrything needed to manage page navigation and transition with custom dynamic effects.