CES 2018: Discover what to expect from MicroEJ latest IoT releases in next year's show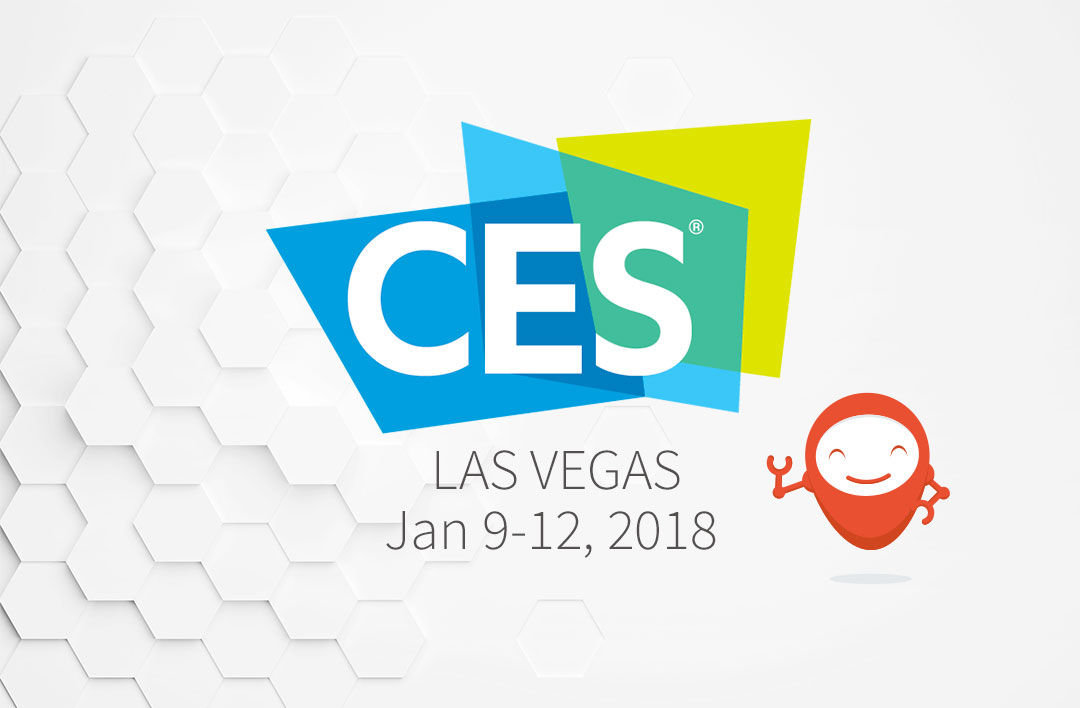 The Consumer Electronics Show in Las Vegas is one of the biggest tech events of the year. More than 184,000 people attended CES last year, making CES 2017 a record-breaking year.
MicroEJ software solutions for IoT and embedded devices will be present for the 3rd time in 2018. You will find us in the SANDS- Hall A-D, booth 42556.
Our 600 sq ft booth will be split in many zones:
Smart Home
Healthcare
Smart Energy and Industry 4.0
Store
Developers
Showcase
Announcements and booth description:
MicroEJ will hold a VIP brunch during CES 2018. It will unveil a new product release under the smart home category, which is making the connected home a reality. This innovative smart device has multi-protocol hub capabilities, it easily connects and manages all electronic devices from home at once.
The Smart Home zone will expose two other devices:  a smart home display to handle security, comfort, and energy and a battery powered alarm keyboard from a German Group who is a leading supplier of electrical solutions and services.
MicroEJ's value proposition for these smart home devices:
fast prototyping for choosing best UX (user experience)
extended battery life
development of rich graphical user interfaces
easy update of new functionalities
design-to-cost
The healthcare area showing medically certified devices: a revolutionary healthcare solution, a portable Point-of-Care system enabling self-blood testing with instant results. Besides of a smartwatch to recover users' vital parameters in real-time (pulse, temperature, oximetry).
At the smart energy area, you will find a towel connected heater, a thermodynamic connected water heater on extracted air and a water circuit breaker. The N°1 smart grid US manufacturer will be exposing here.
Xively cloud space will present live data generation by the store.
A dedicated developers' area, will count with partners electronic boards for testing. Which one would you like to test first? AVNET, NXP, RENESAS, ST Microelectronics… Developers will be able to modified applications and see them on NXP Store boards.
To finish, you will discover our showcase zone with innovative IoT devices running MicroEJ software solutions.
Interested in meeting us ?