Bouygues Telecom and IS2T joined their expertise
A new world of smart home services with the Bouygues Telecom Bbox Sensation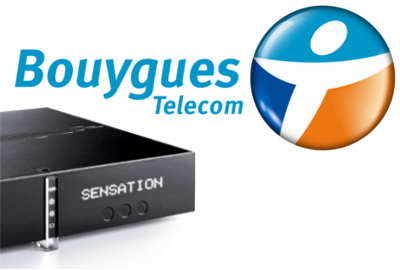 The new Bbox Sensation, based on both  MicroEJ on-device platform in the ISP gateway and Ijenko's ENGAGE platform in the cloud, will enable smart home services including energy usage monitoring and home protection. It will expand the current Bbox Sensation services like ISP, TV, VoIP and Internet access, by making the connected home a smarter home.
No additional residential gateway is required for this "Smart Grid Ready" service as the IS2T's MicroEJ platform is now directly embedded in the box. This solution reduces the entry cost of smart home services for end users and enables Bouygue Telecom to distribute and manage third party applications directly from its gateway. Customers will now be able to monitor energy usage from their Bbox, control electronic devices, or even measure the temperature and humidity in the house.
The MicroEJ solution enables the Bbox gateway to safely control remotely and locally, a variety of sensors and actuators open to multiple applications. The IS2T innovative technology allowed Bouygues Telecom to integrate a new user experience in its Bbox Sensation in a record time frame.